Hello Everyone !!!!
Happy Thursday !!!! 
Today I have the amazing opportunity to announce one of my favorite authors of all time new release coming Winter 2019. Katie is one of my favorite Young Adult Fiction authors. I have reread time and time again her books. You may be familiar with her recent title, Say You'll Remember Me that was released January 30th, 2018 -which is a wonderful young adult story of two teenagers from two backgrounds come together when the people close to them want them apart. Who felt their heart wrench from their chest to the ground. Any raise hands? Such a sweet, yet bitter romance that hooked you from page one. 

Katie's new release is called Only A Breath Apart (formerly Breathe). Only A Breath Apart is a Young Adult novel being published by Tor Teen. It is being released on January 22nd, 2019.
I advised to pack an Katie McGarry book hangover kit. You're going to need it. 
You can preorder now, all links below! 
Enjoy ! 
"A gorgeous, heartfelt journey of redemption and love" (Wendy Higgins), ONLY A BREATH APART is a young adult contemporary novel from critically acclaimed Katie McGarry. "Haunting, authentic, and ultimately hopeful" (Tammara Webber), ONLY A BREATH APART will be available on all retailers on January 22, 2019!
"Gritty and real, Only a Breath Apart is a story of hope conjured from pain, strength drawn from innocence, and love earned from self-respect. Beautiful, poignant, and fierce."
―Kristen Simmons, critically acclaimed author of the Article 5 series
About ONLY A BREATH APART:

Would you dare to defy destiny? Are our destinies written in stone? Do we become nothing more than the self-fulfilling prophesies of other people's opinions? Or can we dare to become who we believe we were born to be?
Jesse dreams of working the land that's been in his family forever. But he's cursed to lose everything he loves most.
Scarlett is desperate to escape her "charmed" life. But leaving a small town is easier said than done.
Despite their history of heartbreak, when Jesse sees a way they can work together to each get what they want, Scarlett can't say no.Each midnight meeting between Jesse and Scarlett will push them to confront their secrets and their feelings for each other.
ARE.....YOU.... READYYYYY????? 
3...
2...
1...
*FANGIRLING*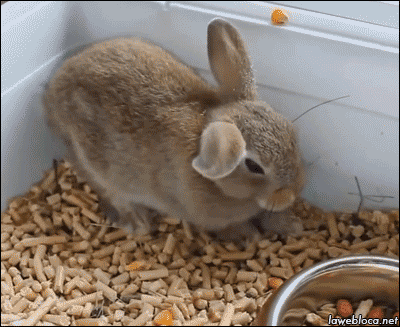 WWWowowowowowowowowowowowow!!! I have too many mix emotions!! It's such an alluring cover! STUNNING! I LOVE LOVE it! I cannot wait to place the book on my bookshelves beside her other books. Mark your calendars for the release of Only A Breath Apart! 

PREORDER HERE: 
Amazon: https://amzn.to/2K4poUy
Google Play: http://bit.ly/2M6S24K
Indigo: 
B-A-M: http://bit.ly/2M2na5h
Barnes & Noble: http://bit.ly/2tnkyXZ
iBooks: https://apple.co/2K0iAE4

 
Katie McGarry Bio:
Katie McGarry was a teenager during the age of grunge and boy bands and remembers those years as the best and worst of her life. She is a lover of music, happy endings, reality television, and is a secret University of Kentucky basketball fan.
 
Katie is the author of full length YA novels, PUSHING THE LIMITS, DARE YOU TO, CRASH INTO YOU, TAKE ME ON,  BREAKING THE RULES, and NOWHERE BUT HERE and the e-novellas, CROSSING THE LINE and RED AT NIGHT. Her debut YA novel, PUSHING THE LIMITS was a 2012 Goodreads Choice Finalist for YA Fiction, a RT Magazine's 2012 Reviewer's Choice Awards Nominee for Young Adult Contemporary Novel, a double Rita Finalist, and a 2013 YALSA Top Ten Teen Pick. DARE YOU TO was also a Goodreads Choice Finalist for YA Fiction and won RT Magazine's Reviewer's Choice Best Book Award for Young Adult Contemporary fiction in 2013.









Links:
Website: www.katielmcgarry.com
Twitter: @katiemcgarry
Facebook: https://www.facebook.com/katielmcgarry
Goodreads: http://www.goodreads.com/author/show/4575371.Katie_McGarry
Pinterest: http://www.pinterest.com/katielmcgarry/
Tumbler: https://katiemcgarryauthor.tumblr.com/
Instagram: http://instagram.com/katielmcgarry
Signing out, 
Maddi Clark
Please reload